If you've been following along, this year as an Albuquerque Photographer has been one for the books. Not only have I had so many opportunities in Albuquerque afforded to me, but I have also had the incredible ability to travel all over the United States to teach workshops, give lectures, take photos and continue doing what I love. I wanted to make this post as an opportunity to go over some of the amazing things that have happened, and give thanks to those who have helped me along the way.
Photography Workshops[separator]
This year, I had the luxury of teaching lighting techniques to more than 130 photographers, at 8 different workshops – more than I ever have before. I absolutely love my photography workshops and students. Not only does it give me the chance to work with photographers and see their work improve drastically over the course of a day, week and months, but I also learn a lot from each student as to how they shoot and solve problems with different solutions. Workshops have been a huge inspiration for me, and I look forward to having even more workshops in the coming year, with even bigger plans than before.
My photography workshops have gotten a bit of prestige, and I've had the ability to get some amazing sponsors for them along the way. I want to take just a second to pay my respects to them, because without them, much of this would not be possible.
[row]
[column width="6″ xs_width="12″]
Phase One
A very very very big thanks to Phase One for their support on my workshop series this year. Not only have the provided students with discounts to their covenant Capture One software, but they've brought along hundreds of thousands of dollars in camera gear for students to try out and play with at my workshops. They've helped plan, advertise, and work with me to ensure my workshops have been a huge success. None of this could have been done without them.[/column]
[column width="6″ xs_width="12″]
Lens Rentals
I've also had the immense pleasure of working with LensRentals while teaching workshops outside of Albuquerque. They've been able to send me some of the top of the line gear with ease to my destination, so that I do not need to travel with lights, stands and other tools I use to help train the next generation of photographers. Their support and insight have been a massive help, and have opened up the entire United States as an option for my education products.[/column]
[column width="6″ xs_width="12″]
Alien Skin Software
Alien Skin Software has not only made my life easier in the retouching process, but they've also supported my workshops by giving away copies of their highly accredited Exposure plugin for Lightroom, Photoshop and as a standalone. Not only is this a piece of software I use often, they've helped my students with the retouching process, providing over 100 film presents that they can use to adjust and manipulate their images. Thanks Alien Skin, you guys rock. [/column]
[column width="6″ xs_width="12″]
Profoto USA
Profoto has been my go to lighting company for a couple years now, and I've said, and maintain my statement that the Profoto B1 is the best strobe in the world today. With their support, I've been able to highlight their lighting systems (with the help of LensRentals as well), and show a generation of portrait photographers that off camera lighting doesn't have to be difficult, and that Profoto has built a solution that works exceptionally and with an immense amount of ease.[/column]
[column width="4″ xs_width="12″]
ProGearRental
ProGearRental has been my Phase One Spokesperson for the Chicago and West Michigan area, and have provided insight and their expertise for the photography workshops in Michigan and surrounding areas. I appreciate all their support, specifically Doug Sperling, for their help this past year.[/column]
[column width="4″ xs_width="12″]
Capture Integration
Capture Integration, out of Dallas, TX has been my Phase One & Capture One spokesperson for my photography workshops in Albuquerque, NM and surrounding areas. Bill Cronsky was able to attend my workshops, help students with any issues they had relating to Capture One or the Phase One camera systems, and provide his insight to others.[/column]
[column width="4″ xs_width="12″]
Digital Transitions
Lance Schad of Digital Transitions has been my Phase One and Capture One representative for my New York and Washington DC Photography Workshops. With his help alongside Phase One, they were able to find an exceptional studio, and work with me to get students interested in the teaching topics.[/column][/row]
With all of the success from this year photography workshop series, I'm even more excited to see what 2015 holds for event bigger workshops alongside the sponsors and help from those above. I'm working right now to plan a schedule, and I'm hoping to announce the first few days for my upcoming workshop series in the coming weeks. Stay tuned to hear more about my photography workshop projects, and I'll keep you posted.
Headshot Photography Experiment[separator]
Perhaps another well known project I embarked on this year was my experiment for a better headshot photography system. As many of you probably know at this point, the last few years of my business have had a heavy focus on becoming the best headshot photographer in Albuquerque, and providing an exemplary service to the booming acting and production industry here in Albuquerque.
I have achieved that goal in some respects this year, photographing over 100 actors and actresses in Albuquerque alone for 2014. While that number is huge, this past fall, I decided I wanted to investigate it even further, and find a way to better my services and products for actors and actresses in Albuquerque.
Casting directors and other members of the industry have told me that they loved my headshots, but I have always had the mentality that if you're not swimming, you're sinking – which has always encouraged me to constantly make my work better than the day before.
For that reason, I decided to travel to both New York City and Los Angeles to get headshots from two of the best photographers in their respected location. Not only would I make myself the subject, but it'd also allow me to get a better understanding of how they work, which I can use to help my own photography business in the headshot photography industry. The Experience was a huge success, and I learned a lot from these two headshot photographers with very different styles. For more information about this headshot photography experiment, be sure to check out my blog post about it.
[column width="6″ xs_width="12″]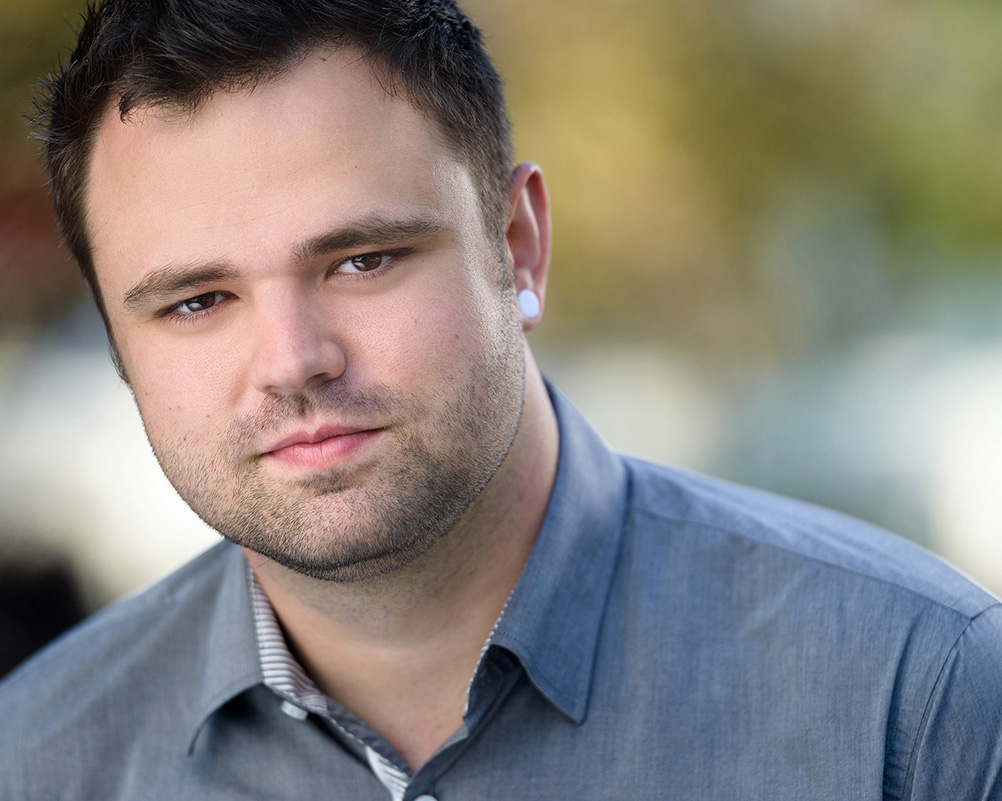 [/column]
[column width="6″ xs_width="12″]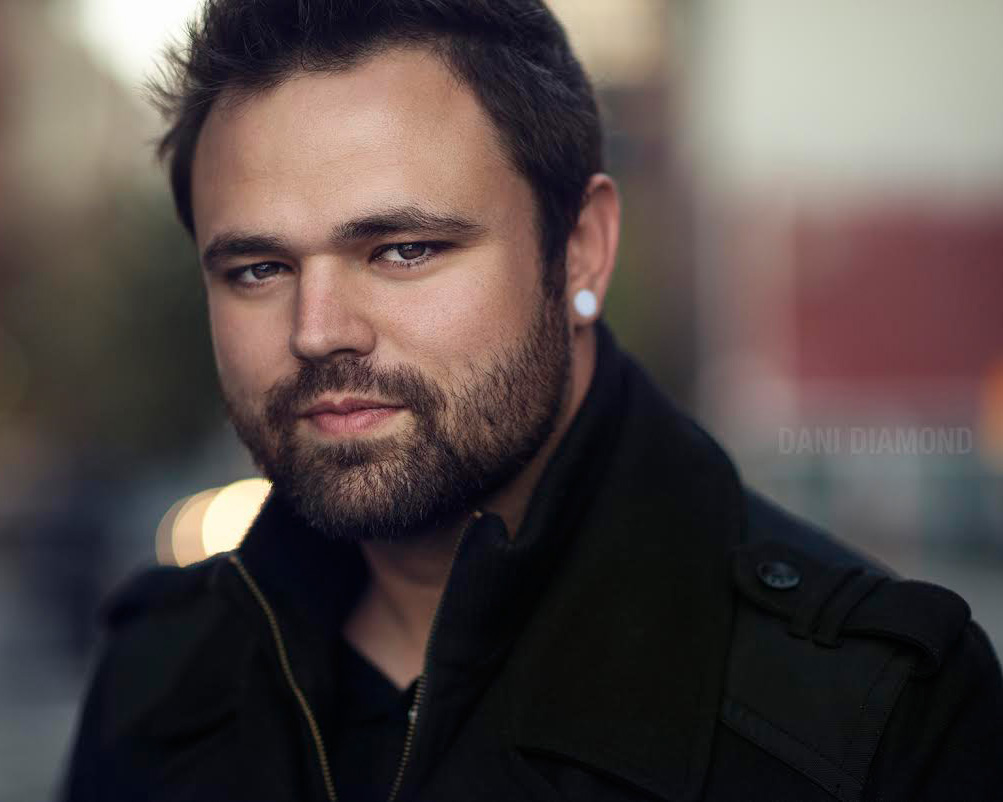 [/column]
Print Sales[separator]
Alongside all this photography in Albuquerque and elsewhere that I've had the pleasure of doing this year, I also was able to take some aerial photography in Los Angeles, which spawned the my immense appreciation and interest in aerial photography and fine art work. In order to finance these trips, I put together a fine art photography print store, allowing me to sell my prints to people who may be interested, and funnel all those profits to help finance future trips. For more information about my helicopter trip in Los Angeles, check out my blog post.
[column width="4″ xs_width="12″]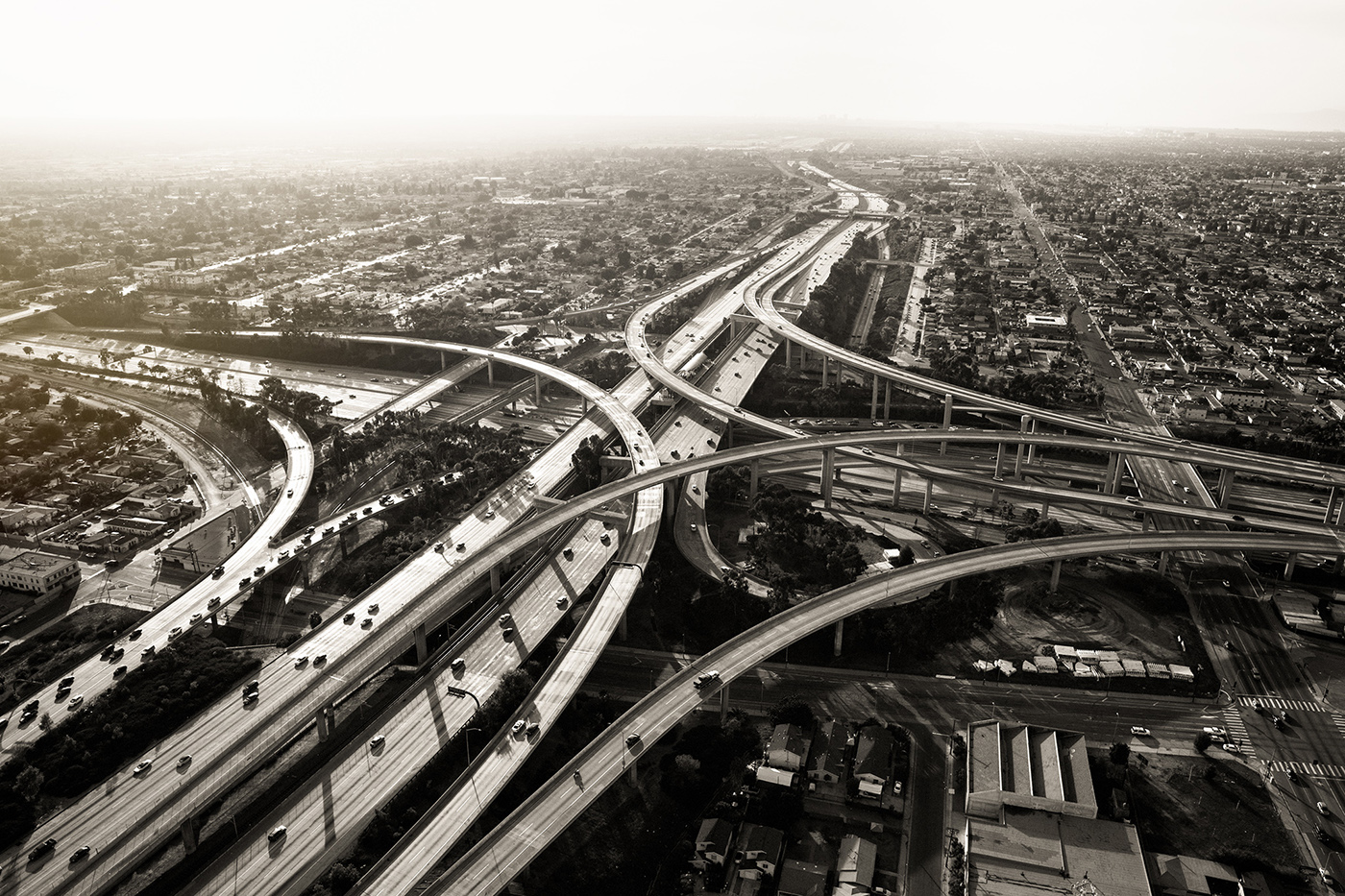 [/column]
[column width="4″ xs_width="12″]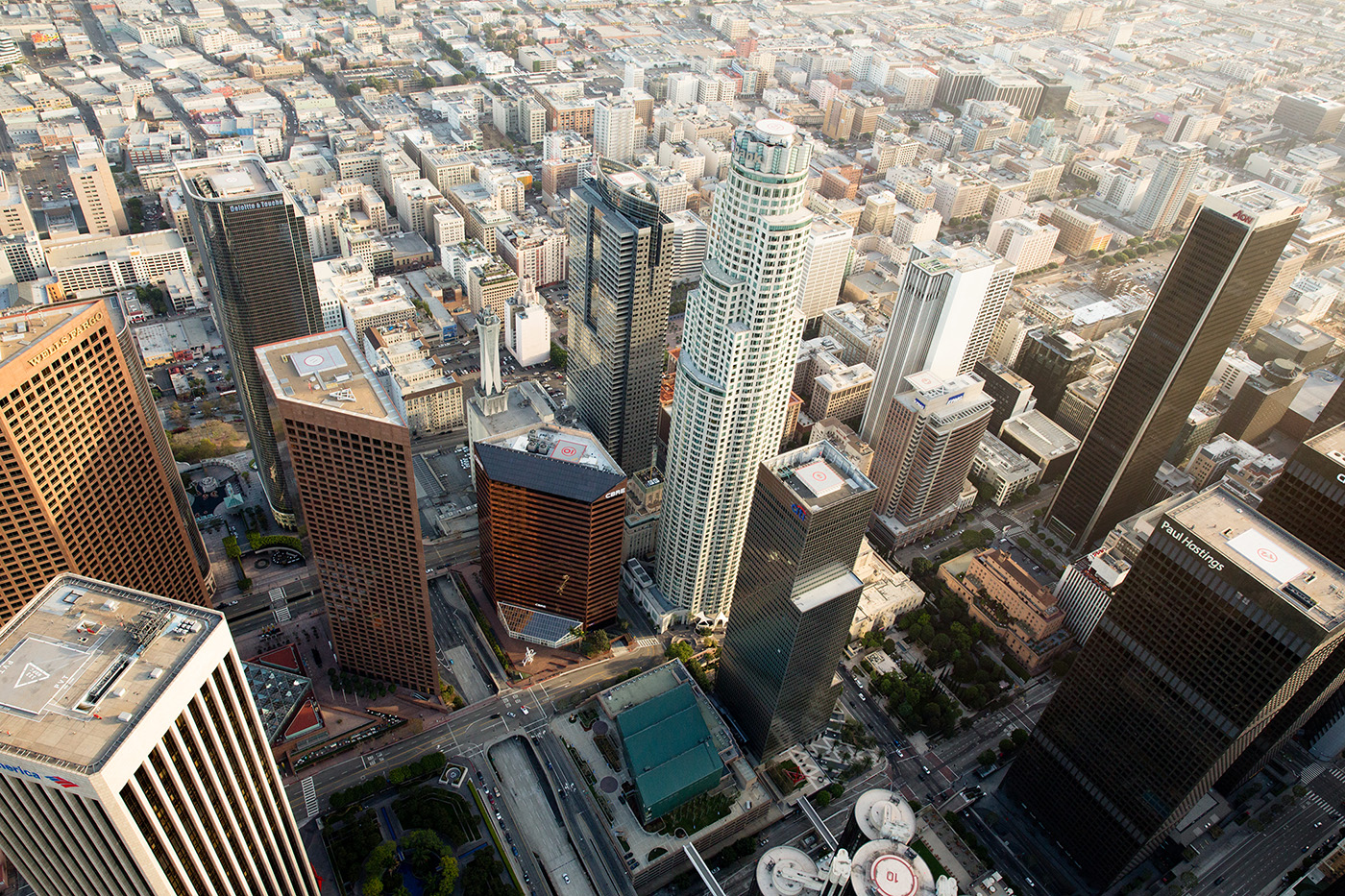 [/column]
[column width="4″ xs_width="12″]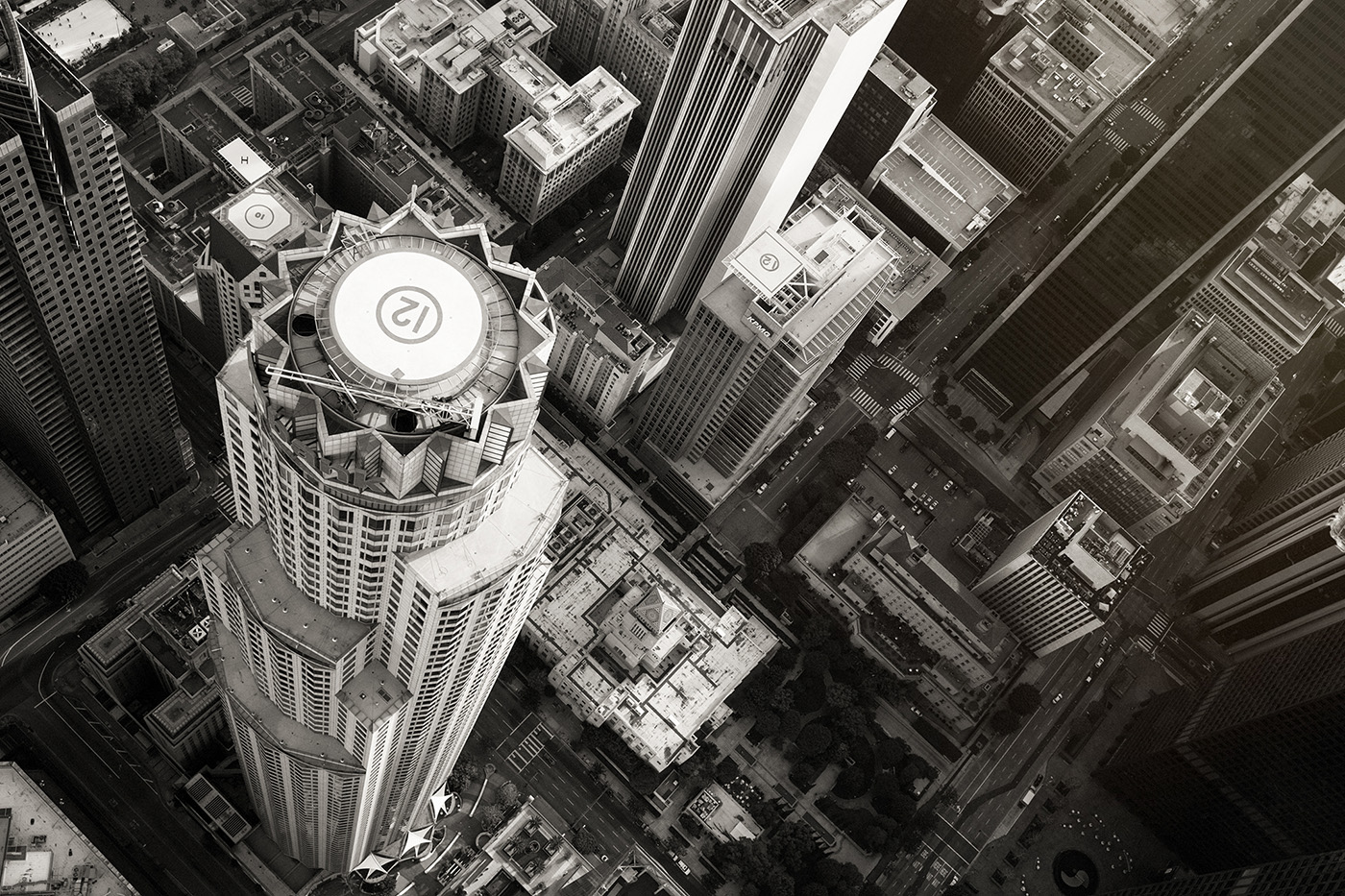 [/column]
Medium Format[separator]
Prior to this year, I had never really shot with medium format, and largely thought that they were unneeded for the modern area. However, that all changed when I was able to get my hands on a few camera systems, which then made me fall in love with the Phase One IQ250 system.
My first medium format experience came with the Hasselblad H5D 50C. At WPPI this past year, I was afforded the opportunity to be among the first consumers to use the Hasselblad H5D-50C. This was exciting, as it was among the first medium format systems with the CMOS sensor. Needless to say, I used it, took photos of many members of the photography community, and fell in love with the system. But then my love was taken away from Hasselblad, and directed toward Phase One.
I was able to get in touch with Phase One by dumb luck, and was able to test out their Phase One IQ250 system, a direct competitor to the H5D-50C system from Hasselblad. Through that, I was able to use the camera for a few photoshoots, and then developed a relationship with them for my workshops and other productions I was working on. The use of the Phase One system allowed me to get higher dynamic range, and larger images for many of the projects I worked on throughout the year. With their support, I was able to create some of my best work to date, and further my knowledge and love for medium format photography.
Some Photos Taken From This Year[separator]
Here are just a few of my favorite photos taken this year…
[justified_image_grid ids=10386,10388,10394,10389,10390,10391,9749,10398,10393,10387,9747,10395,9365,10059,10396,10397,10352,10392,10299,10276,10181,9752,9692,9475 thumbs_spacing=1]
That is just a small look at some of the amazing things that have happened to me and my photography career this year. Feel free to browse the rest of my photography blog to see some of the other exciting things that happened this year, and I look forward to and even bigger and better 2015!