This past week, I had an amazing opportunity to travel to Nashville TN to give demos and lectures at ImagingUSA – the largest PPA sponsored event in the United States. While there, I was able to work with the Lens Rentals booth, educating people on proper lighting, as well as meet some of the amazing photographers that were able to attend ImagingUSA this year.
As many of you know, I love teaching photography and lighting to photographers of all skill sets, so it was an absolute honor to have LensRentals ask if I'd be interested in giving lectures and presentations at their booth for this years event. Upon being asked, I immediately jumped at the opportunity, and when I saw the list of photographers who were also sharing the same stage as me, I was pretty astounded to be even in the same room as them. Some of the people who also spoke at the same booth as me were —
[row]
[column width="4″ xs_width="12″]
David Molnar
David is an advertising and music photographer in Nashville. I have been following his work for some time, and I'm always impressed with his creative outlook. So it was a lot of fun to be able to watch him great some really amazing images on the fly, and he also happens to be a really really great guy to boot. His presentation was inspired by a recent shoot he did using brightly colored powders.
[/column][column width="4″ xs_width="12″]
Zach & Jody Gray
Zach & Jody Gray are wedding photographers and educators in Nashville, TN, and have developed quite a following for their work over the last few years. They've also been named two of the best wedding photographers in the industry by a lot of different publications, and were an absolutely pleasure to finally meet. They also have the most adorable little kid named Jax.
[/column][column width="4″ xs_width="12″]
Jeb Wilson
Jeb Wilson is another Nashville photographer, who specializes in wedding photography. I learned pretty quickly that Jeb is known as the guy with a lot of personality, who likes to have a lot of fun. During his presentation, he went through and showed everyone breakdowns of his work, where he's traveled all over the world taking wedding photos for some pretty lucky clients.
[/column][column width="4″ xs_width="12″]
David Bean
David Bean is another Nashville based photographer who specializes in commercial work for a variety of brands. He's been in the industry for a number of years, and was able to provide a ton of information on the ever-evolving photography industry.
[/column][column width="4″ xs_width="12″]
Joey Miller
Memphis based Joey Miller was also there to explain his process and how he worked within LensRentals themselves. Joey is a tech mastermind, so he was able to go through and explain the process on how all the gear that LensRentals gets cleaned and inspected. With an inventory of over 64K products….it's quite an undertaking to ensure everything is in working order.
[/column][column width="4″ xs_width="12″]
Michael Gomez
Michael Gomez is another one of those seasoned pros who has a ton of knowledge and insight into the photography industry. Michael Gomez was able to go through some of his favorite shots, and show you exactly how he was able to create them using panos and general composting the backgrounds into place.
[/column][/row]
My Presentation
For my presentation and photography lecture at ImagingUSA, I was able to work with local model and talent, Stephanie Thorpe. We had a limited amount of space, so I wanted to focus on creating really cool and interesting headshots using only a single light, and with limited gear.  I think that too often, we think that headshots are boring, and will overdo it with photography gear and lighting to make them appear much more interesting. With only about 6 ft of space to work with, we weren't able to bring out a bunch of KinoFlo lights to build some headshot photography sessions using the light I've become known for.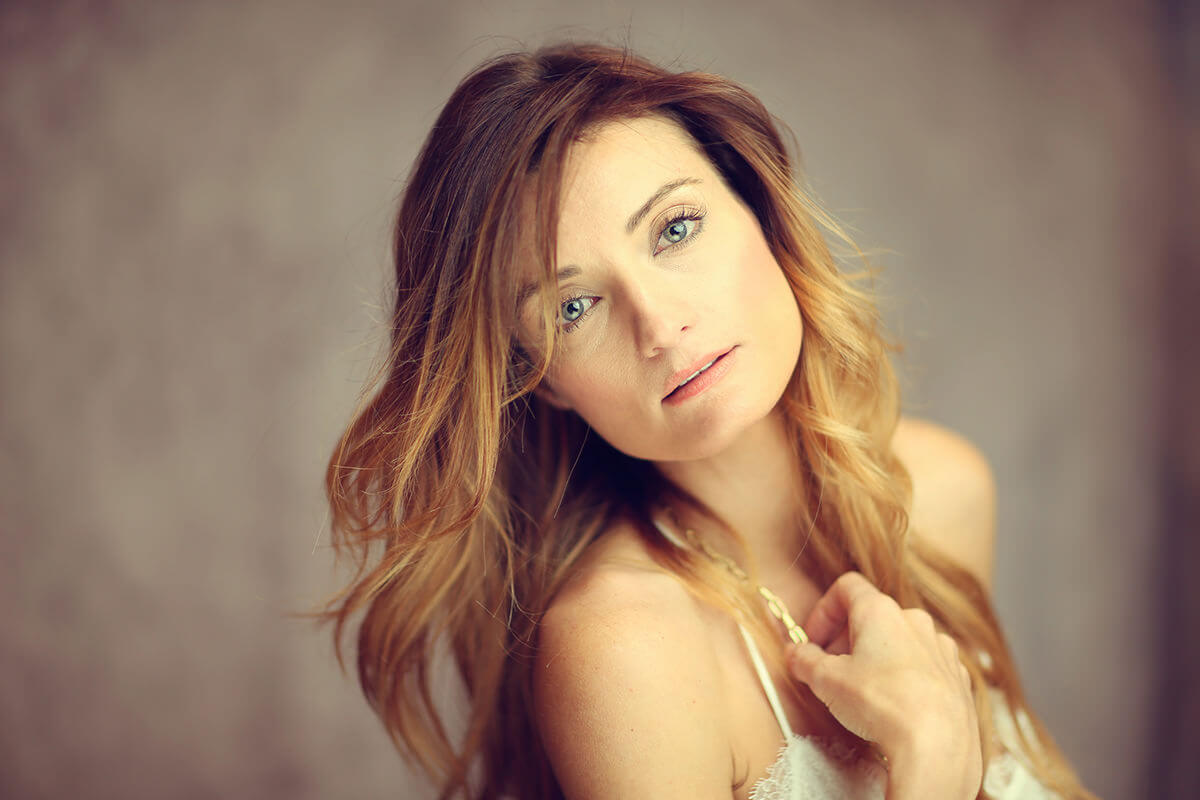 So for that reason, all I was able to use was a single light, in an large octobox. I then used a reflector to bounce the light back up and mute the shadows. Using low power consumption on the light, and pairing it with a Neutral Density filter, I was able to properly balance the Opryland Convention Centers light, and use a very shallow depth of field to create some really gorgeous, dream-like photos of Stephanie. These images postedi n this post were taken at Imaging USA 2015 in Nashville, and without any retouching done to them. It just goes to show you with good lighting, you can create some amazing images straight out of the camera.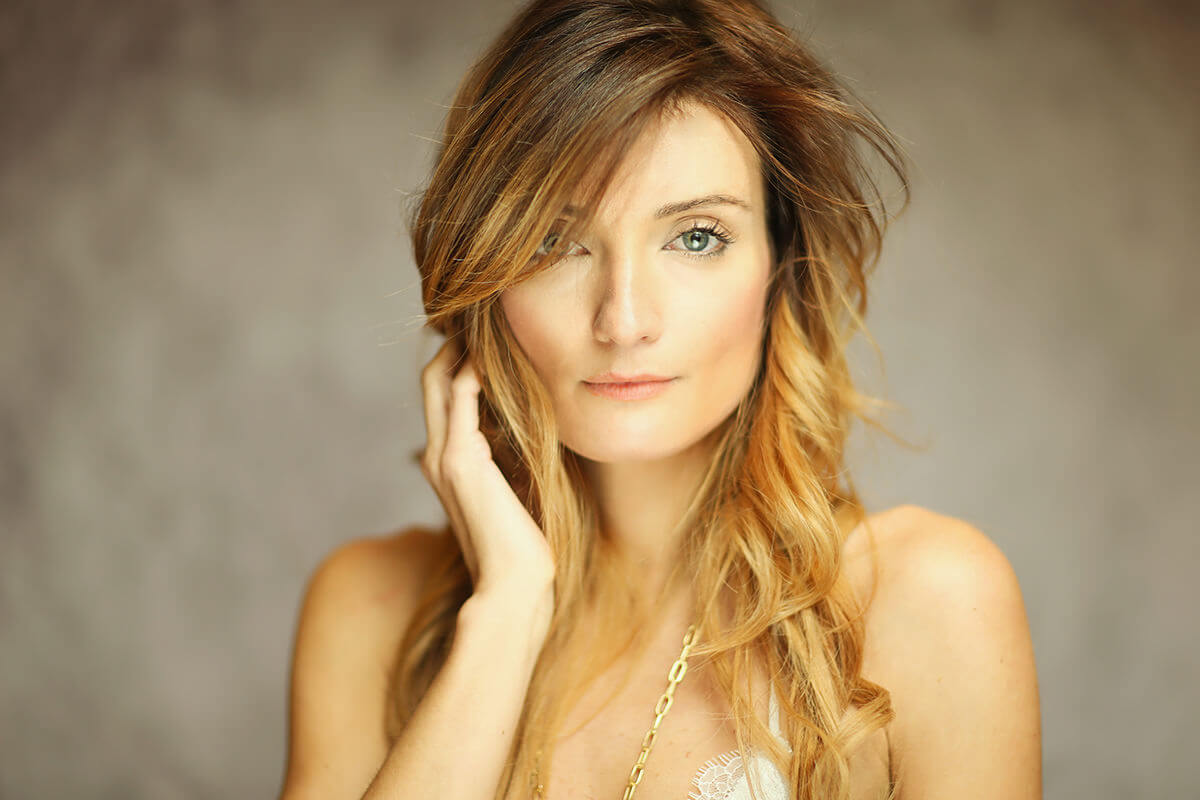 [separator title="Special Thanks"]
This week in Nashville wouldn't be possible without the help of LensRentals asking me to come into Nashville for ImagingUSA to speak at their booth. So thank you again to them for having faith in my work to put on an interesting and cool presentation. WHCC was also there with a booth, and supplied me with a cool backdrop to use for my presentation. So thank you again to them for the help. And ofcourse thank you to all those who attended ImagingUSA in Nashville this year and came by to say hello, ask questions and just sit and chat with me.