One of my favorite things about being a photographer in Los Angeles is all of the incredible people I'm able to meet. For this session, I had long time friend and fellow photographer John Schell in my portrait studio located in West Hollywood. John and I have been close friends for a number of years now, as we met through a series of photography groups that we were a part of online. So sometimes, when I need to do more male photography, I can rely on my friends who are in the area to help me with creative ideas. This was one of those exceptions.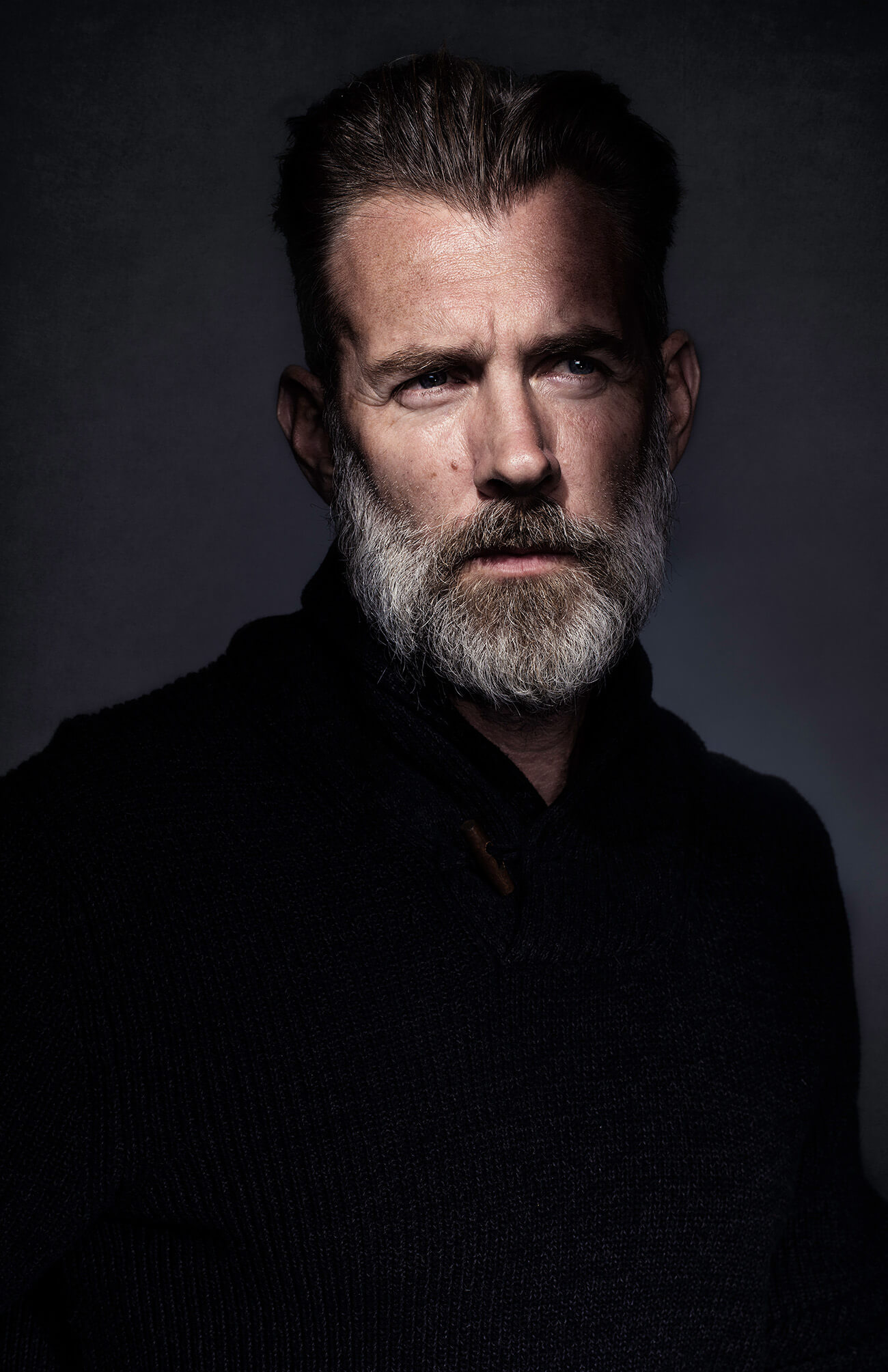 A few weeks ago, I got myself some new lighting modifiers to use in my studio, as I work to help recreate my portfolio. One of those modifiers has already become my favorite tool – the Profoto Spot Small. Using a gobo, it allows me to have full control over my lighting and fall off, allowing me to create incredible cinematic images easier than before. Using these lighting tools, I was able to work with John to create some really great cinematic headshots here in West Hollywood.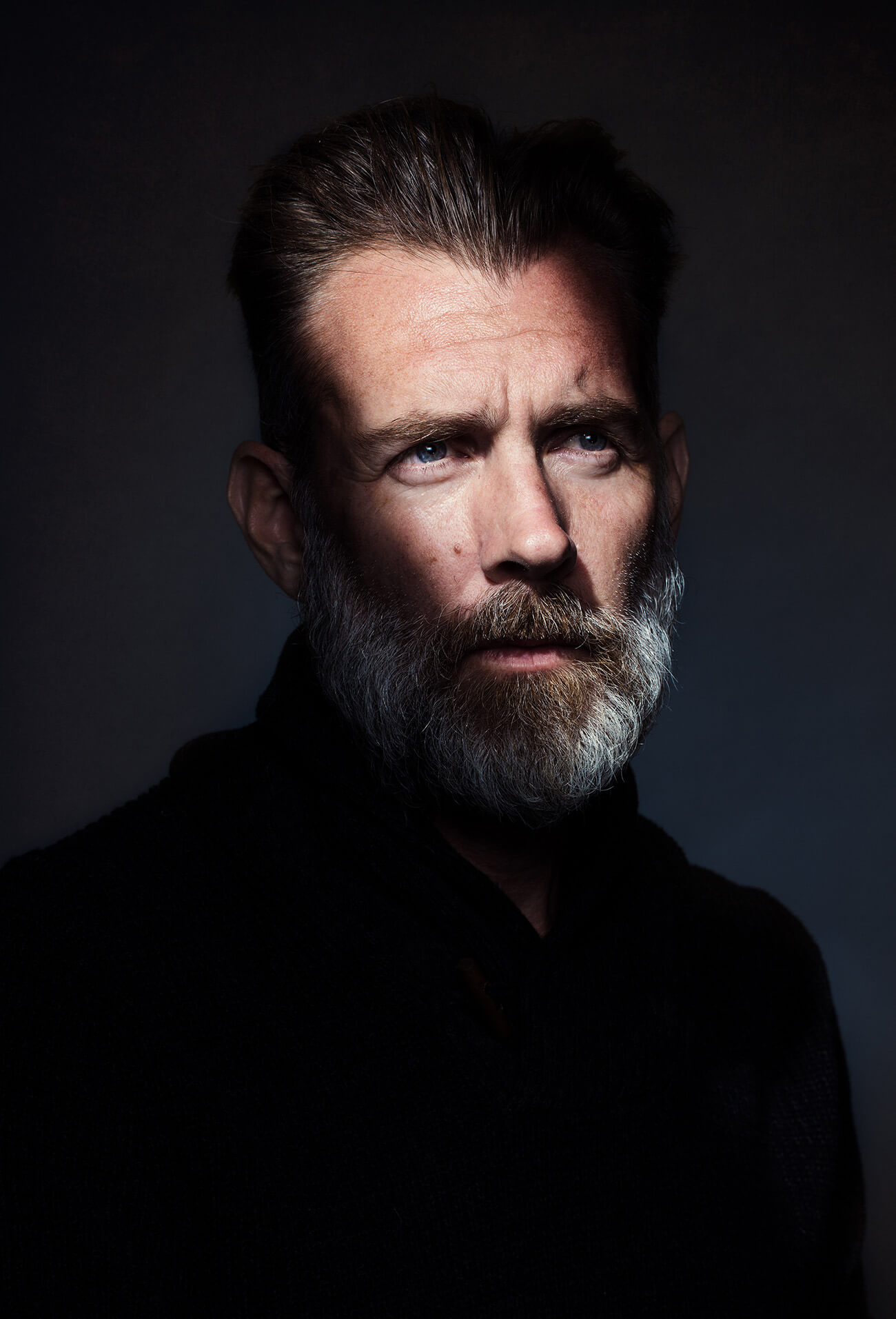 The concept for this photoshoot was simple, I wanted to create using incredibly directional light to create tension between the viewer and the subject. Because John and I have become good friends, it was easy to get him comfortable in front of the camera, and we were able to get exactly what we needed within 45 minutes or so. It's always nice to work with people you already know, especially with headshot photography.
But John has some experience in front of the camera as well, as he is a signed model with Factor Chosen here in Los Angeles. With his experience both in front of and behind the camera, he was able to emote well and help me get my vision of the images solidified. I'm looking forward to using these new lighting tools further and continuing to develop my style for the year of 2017.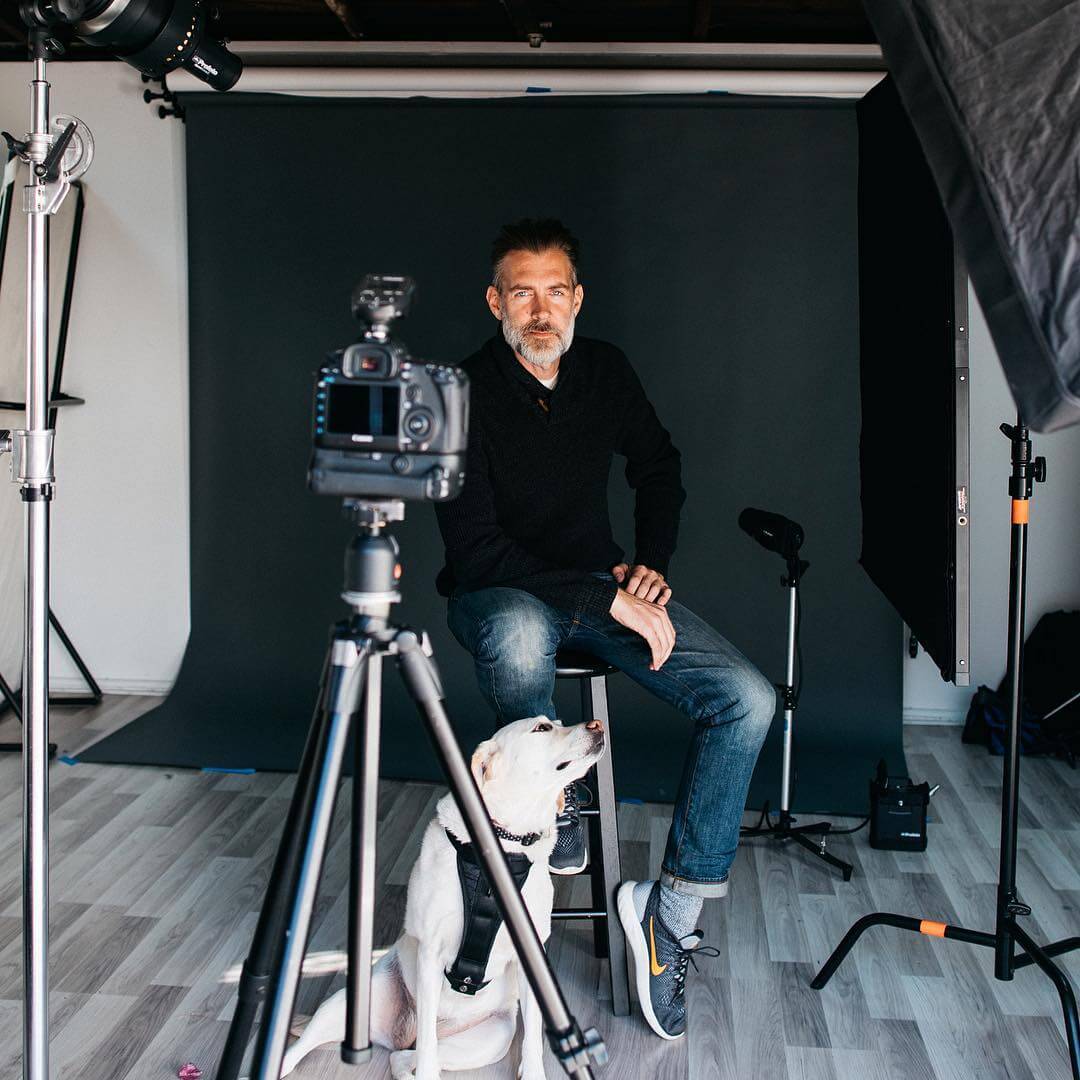 Additionally, this image has gotten some press from Profoto and Rangefinder Magazine. So be sure to go to pick up the latest edition of Rangefinder Magazine to see a full breakdown on how the image was shot, and special thanks to both Profoto and Rangefinder Magazine for allowing me to show off my work to their readers.
Read the latest car news and check out newest photos, articles, and more from the Car and Driver Blog.
De plus, cela laisse clairement de nombreuses questions à considérer
https://problemederection.org/levitra.html
Décider de prendre des médicaments consiste à équilibrer les avantages possibles et les effets secondaires graves
https://problemederection.org/viagra-generique.html
Pourtant, il est important de savoir que c'est l'un des médicaments parfaits de tous les temps. La recommandation est élémentaire, mais elle peut faire toute la différence si vous avez besoin d'informations sur le sujet. La plupart des médicaments peuvent nous aider, mais les médicaments peuvent également avoir des effets secondaires nocifs. Des études ont montré à plusieurs reprises que les réactions allergiques au remède sont rares, mais les hommes doivent être très prudents lorsqu'ils utilisent ces pilules. Selon les statistiques, ces remèdes sont généralement sans danger lorsqu'ils sont utilisés conformément à la prescription et ont relativement peu d'effets secondaires indésirables. Avant de prendre tout médicament, informez votre médecin si vous présentez ou avez eu un rétrécissement de la valve aortique. Ne prenez pas plus de génériques que ce qui est recommandé. En fin de compte, cela laisse évidemment beaucoup de préoccupations à considérer. Gardez à l'esprit que les médicaments sont importants car ils stimulent l'énergie. De toute évidence, Internet est le moyen alternatif de commander tout type de générique car il offre le plaisir de commander via Internet.
https://problemederection.org/cialis-generique.html
Les pharmacies vendent de tout, des médicaments sur ordonnance aux derniers produits de santé naturels et de bien-être, en passant par les vitamines, les suppléments, les multivitamines, les aliments santé et les plantes médicinales sous licence et tout ce dont les nouveaux parents ont besoin pour nettoyer les enfants. Les médicaments sont essentiels pour les consommateurs et parfois, il peut y avoir des prescriptions vitales qui doivent être prises à une heure prévue. À juste titre, choisir la bonne option de traitement peut être difficile sans expérience. Pour l'avenir, cialis generique est une très bonne solution. Nous allons répondre à toutes vos questions de manière simple.
Les médicaments sont principalement utilisés pour résoudre des conditions telles que les maladies de la peau. En règle générale, il y a beaucoup de choses à prendre en considération. Au lieu de payer trop cher pour vos médicaments ou ceux de votre famille, vous pouvez facilement commander ce dont vous avez besoin à une fraction du coût du médicament. Le coût du médicament est réduit par la concurrence croissante entre les grandes sociétés pharmaceutiques pour produire le médicament et le rendre disponible à un prix abordable. C'est pourquoi il est si important de se faire soigner par un médecin qualifié. En général, lorsque les consommateurs disent «pharmacie étrangère», ils s'inquiètent du cialis generique. Il y a certainement d'autres problèmes considérables. Si vous pensez au problème, c'est l'un des choix les plus abordables disponibles. Que savez-vous déjà du sujet? De nombreuses familles bénéficient du traitement médicamenteux pour rester en bonne santé. Vous en avez peut-être déjà entendu parler.