If you've heard the name Tommy Truex before, it might be because this is the second time I've taken his photograph, and featured him on my website. Tommy came back to get some updated headshots from me because he had gained about 60 pounds since his last headshot photography session here in Albuquerque.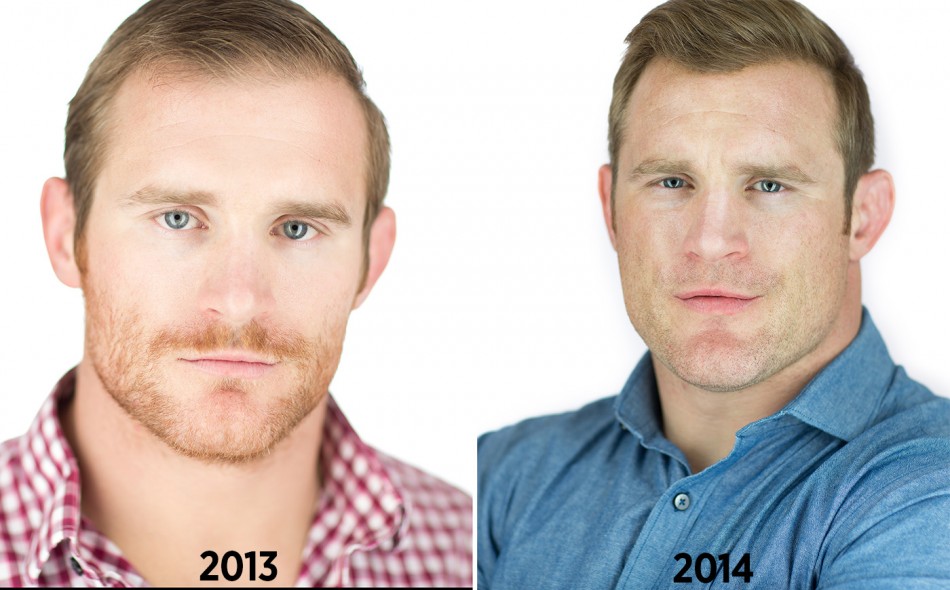 Sixty pounds is a considerable change, so Tommy decided it was best to come in to get some new photographs to show off his new physique. You see, Tommy owns a Crossfit Gym called Desert Forge, so the sixty pounds he gained was all muscle, through intense training and teaching classes at his very successful gym. In between these headshot photography sessions I've done with Tommy, I was able able to help him with a photo that was later used for a billboard in Guatemala, advertising an MMA fight that Tommy was competing in. While this wasn't the first time I've had some of my work featured on a billboard, it was quite an honor to show off my work to an entirely new market. Tommy does largely stunts for a variety of productions here in Albuquerque, but is also looking to break into more acting and speaking roles at this point of his acting career. He's done a bunch of work on a variety of productions here in Albuquerque, such as Longmire, Crash and A Million Ways to Die in the West. With these fresh new headshots, I'm sure Tommy will be able to find much more work here in Albuquerque.
For more information about Tommy's acting career, be sure to check out his IMDb, and for more information about his gym, be sure to check out their website. For more info on my headshot photography, you're able to go to my headshot information page. You're also able to see more male headshot photography by clicking here.