I met Kevin in a pretty unique way. I was contacted and hired to take some photos of some brass statues in an art gallery up in Santa Fe by the creator. I arrived at the art gallery and then met the manager, Kevin. At that point, I simply took the photos the artist needed of his work, gave Kevin my business card, and went about my way. Little did I know that less than a month later, he'd be contacting me about headshot photography in Albuquerque.
A few weeks later, I get a call from Kevin to set up a headshot photography session with me. He had met Jody Black, a wonderful agent in Santa Fe and the owner of A&M Talent House through a series of friends, and was told he should pursue acting, but needed some actor headshots. He was given a short list of recommendations, and my name was one of them. He quickly then called me up, and scheduled an appointment for his headshot photography session in Albuquerque.
Kevin recently moved to Santa Fe with his wife and kids, to manage the Mountain Trails Fine Art Gallery in the heart of Santa Fe. Him and his family hadn't really been to the Southwest much, but like me, decided to just go for it. And naturally, he loves it so far.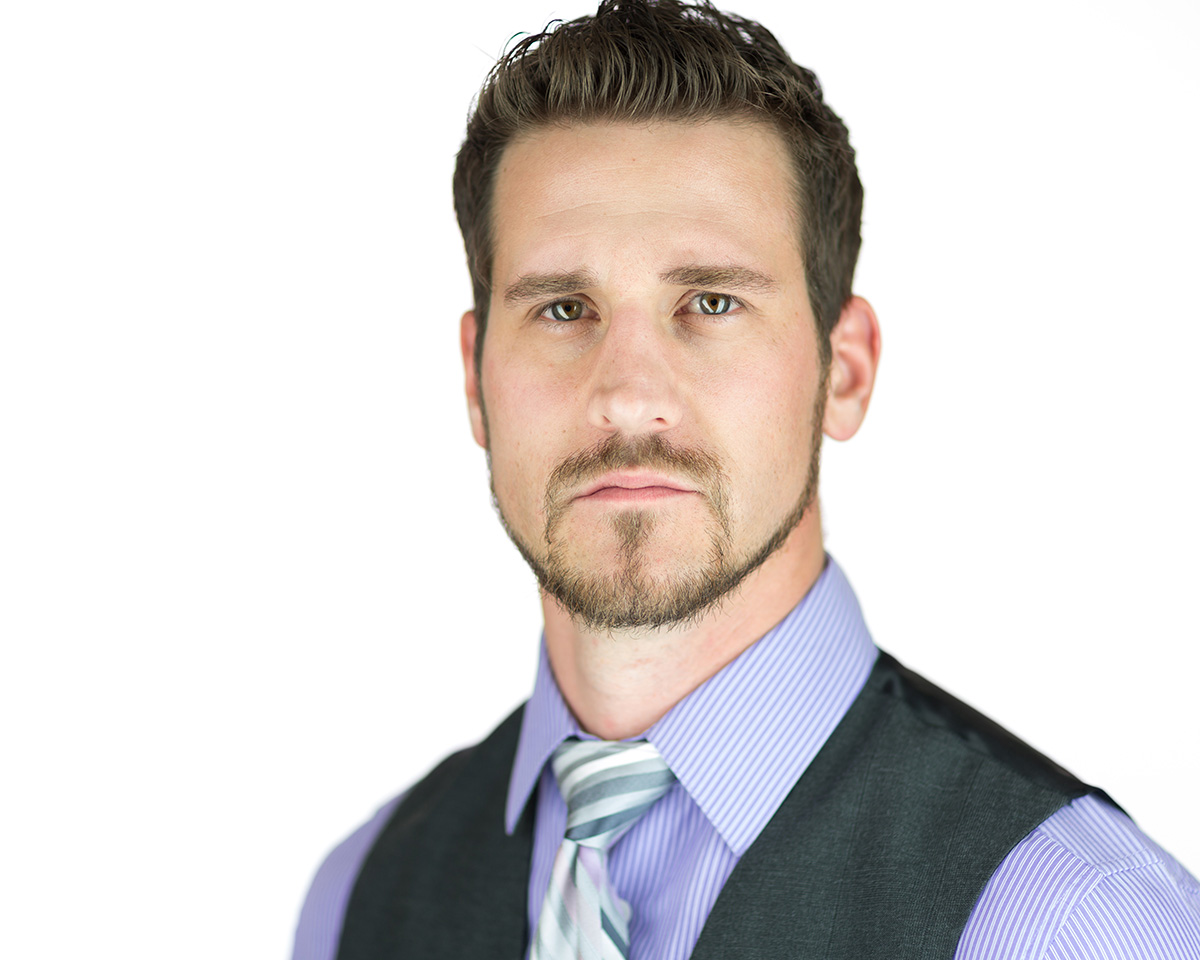 Kevin has been selling art for a number of years, and has known Vic Payne – the brass sculpture of his art gallery  – for a number of years. I could immediately tell that Kevin has an immense appreciation for art, and I'm confident that Jody will be able to get him plenty of jobs in the acting scene here in New Mexico. Below are some more images from our headshot session.