Yesterday, I was able to show off some aerial photography of Los Angeles that I was able to do while visiting. I also mentioned how I really enjoyed taking these photos, and wanted to continue taking photos of various cityscapes by helicopter in the coming year. I figured in order to finance this, I needed to offer prints available of this personal project, so now announcing my Print Store for my fine art and aerial photography.
What is the Print Store?[separator]
In short, the print store gives me a medium to use to offer prints of my photographs. Initially, I was looking for a service to handle this service for me, but being the picky person I am, I wasn't able to find something that really work with what I needed. So I decided to build my own store, and handle each order myself. While this will take some additional time, it'll ensure that the best prints available will be shipped out and made for purchase.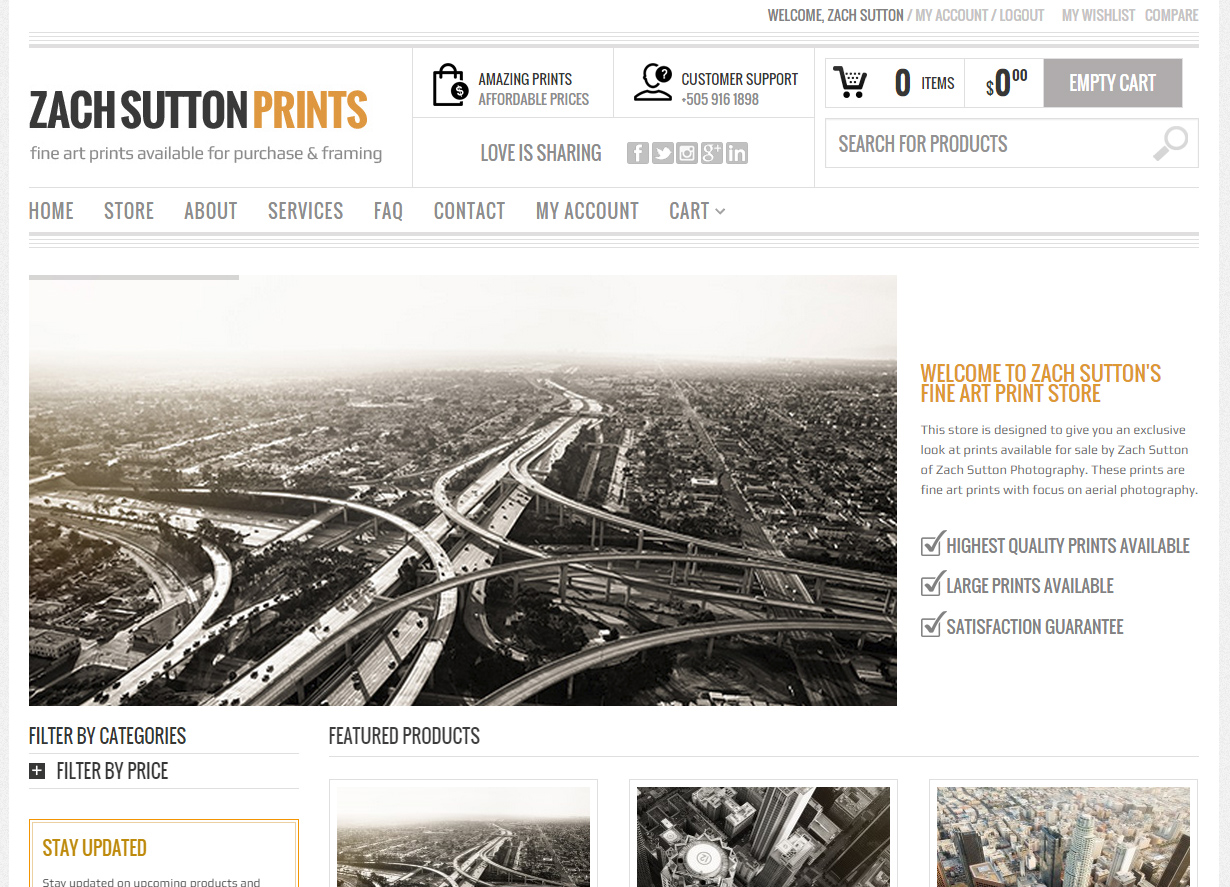 It's worth noting that these prints and this print store differs from how I offer prints for my clients. Ordering headshot prints from my traditional services will not change, this print store is for my fine art work only – which sticks traditionally to my aerial photographs.
What About Security?[separator]
My biggest concerns with building my own print store was management and security. One of the benefits of using a third party service is that they have all the security in place to process orders, and guarantee that your information is encrypted and unable to be stolen or hijacked. So I wanted to offer the same.
SSL Security
You may have noticed in the last few days, that my website is not SSL enabled. This means that if you look at it in the address bar, you'll see a green padlock, promising that the data shared on this website is encrypted and protected from data mining. This was done to help provide peace of mind for those who were looking to order prints off of my print store.
This also means I'm able to process payments through my website with ease. So no longer will you need to go through Paypal to process security deposits for photoshoots, or use Paypal to reserve a seat at one of my workshops on my workshops website. Implementation of this is coming in the future, so stay tuned.
TO VIEW THE PRINT STORE NOW, CLICK THE BUTTON BELOW
[button color="orange" size="lg"]Click Here to Visit My Print Store[/button]
MORE AERIAL PHOTOGRAPHY COMING SOON