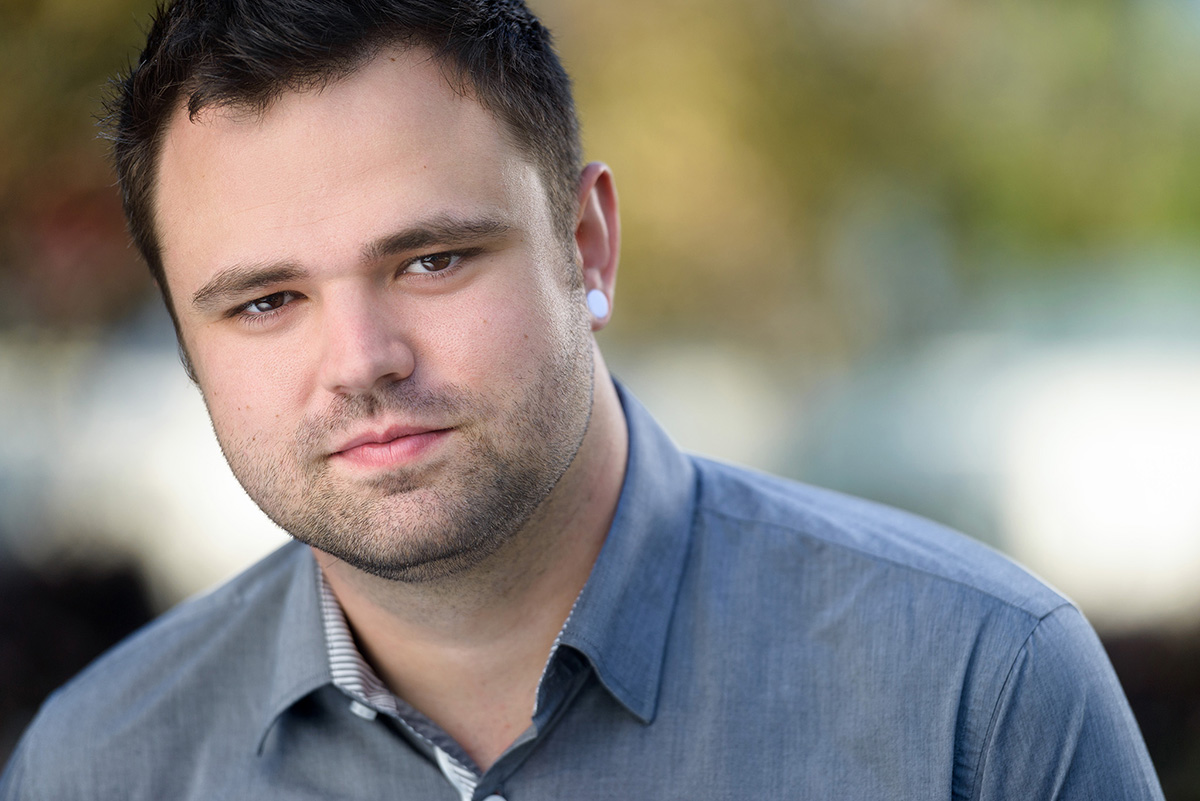 I'm a headshot photographer in Albuquerque. When I moved here,
I'm a headshot photographer in Albuquerque. When I moved here, I had intentions of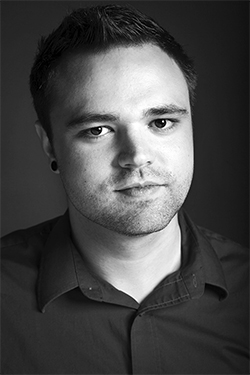 becoming the most well known and best headshot photographer in Albuquerque, and met with many agencies within Albuquerque and Santa Fe to see what they wanted for their clients and for their business model. That said – I had one hypocrisy – I had a really boring headshot. For someone who does headshot photography, that's blasphemous, right?
A struggle that photographers everywhere are often faced with is that they don't have very nice photographs of themselves. Usually that's because they're always behind the camera and never bother to contemplate the alternative, or don't feel comfortable in front of it instead of behind it. Regardless of the case, I was one of those photographers who had an incredibly simple, and boring headshot.
My headshot was taken by a friend of mine and fellow photographer, Jennifer Garrett. When I started getting a few writing and publicity jobs a few years ago, I was told I needed a headshot. I wanted to photograph my own head shot, but the process of taking some photos, then checking, then taking some more photos was tedious and mundane. I asked Jen if she'd take some headshot of me, and she said yes. My headshot session was a rush job, and something I wasn't terribly satisfied with.
And my lack of satisfaction certainly didn't come from Jen's work. I simply didn't approach the headshot photography session with much interest or seriousness. I needed something that would work temporarily, and didn't bother investing the time to get something I was really happy with. I had absolutely no connection to the feelings that my clients often got when the booked me for a headshot session, and I wanted to change that.
What I Did
What I did was simple, I found headshot photographers that I admired, and booked headshot photography sessions with them. That said, I didn't look into Albuquerque, because I already liked my work more so than other headshot photographers in the area, and I wanted to truly invest in the headshot work. So I booked a headshot photography session in New York City, and a headshot photography session in Los Angeles. I figured, I tell my clients to invest in a headshot, so why shouldn't I do the same?
New York
The New York headshot photography session came with some luck. My friend and fellow Fstoppers writer, Dani Diamond had been making quite a name for himself in the headshot market in NYC, and started doing a personal project called The Project – where he photographs talented photographers and delivers them headshots for them to use in their business (exactly what I was looking for). That said, Dani has been really busy with other projects form his generated success from The Project, so much that The Project was put on hold. I was able to talk to him though, and he agreed to make me face #70 of The Project, and was able to spend a few minutes to get me a really cool headshot for me to use for my business.
Dani's headshot work is moody and dramatic. We were able to shoot the head shot session in Mid Town of New York City, using natural light. The headshot photography session was pretty painless, and despite only taking a couple minutes, Dani was able to get some really cool photographs of me. Of the 20 or so images he sent me as a proofing gallery, I chose the head shot below to use for my business and promotion of my work.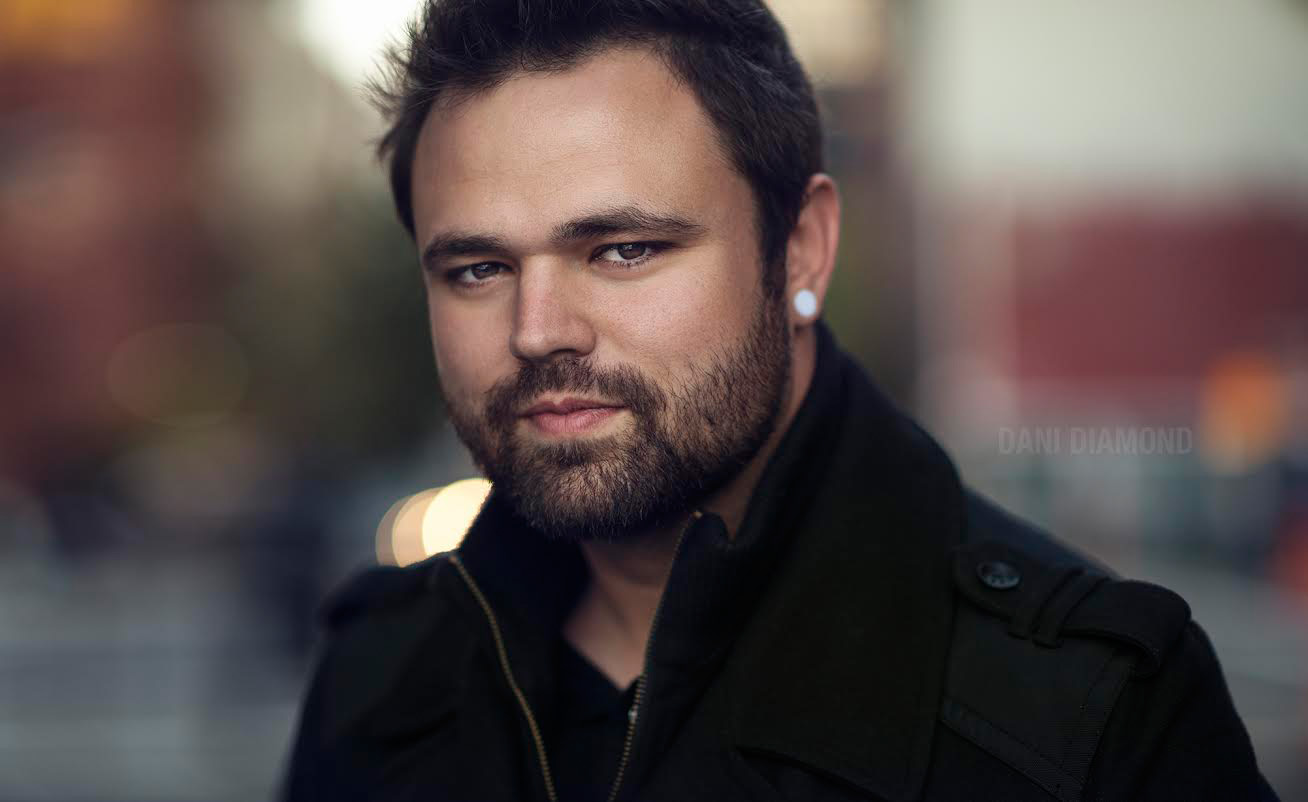 Los Angeles
Los Angeles was (of course) quite a bit different then New York. I'm familiar with both of their styles on a headshot photography stand point, which made me so interested in getting a headshot from both areas. New York will often use natural light, and have more of a lightstyle feel to their headshots (something that Dani has excelled at considerably). While L.A. Will be a bit more commercial with their headshot, and either shoot in a monochromatic studio space (one like I use for many of my headshot photography) or shoot outside with nice bold, bright colors (something I also often do for my headshot photography work). So for that reason, I reached out to my friend Dylan Patrick, to see if he'd be available for a headshot session with me as the subject.
Dylan Patrick is a photographer that I have an immense admiration for. His work is clean, vibrant and beautiful, so when I decided that I wanted to get new headshots, I knew it was worth investing in and flying to L.A. To get what I really wanted from Dylan. I was able to work with Dylan and in just a short amount of time, I was able to get some of these incredible photos to use to help promote myself and my business.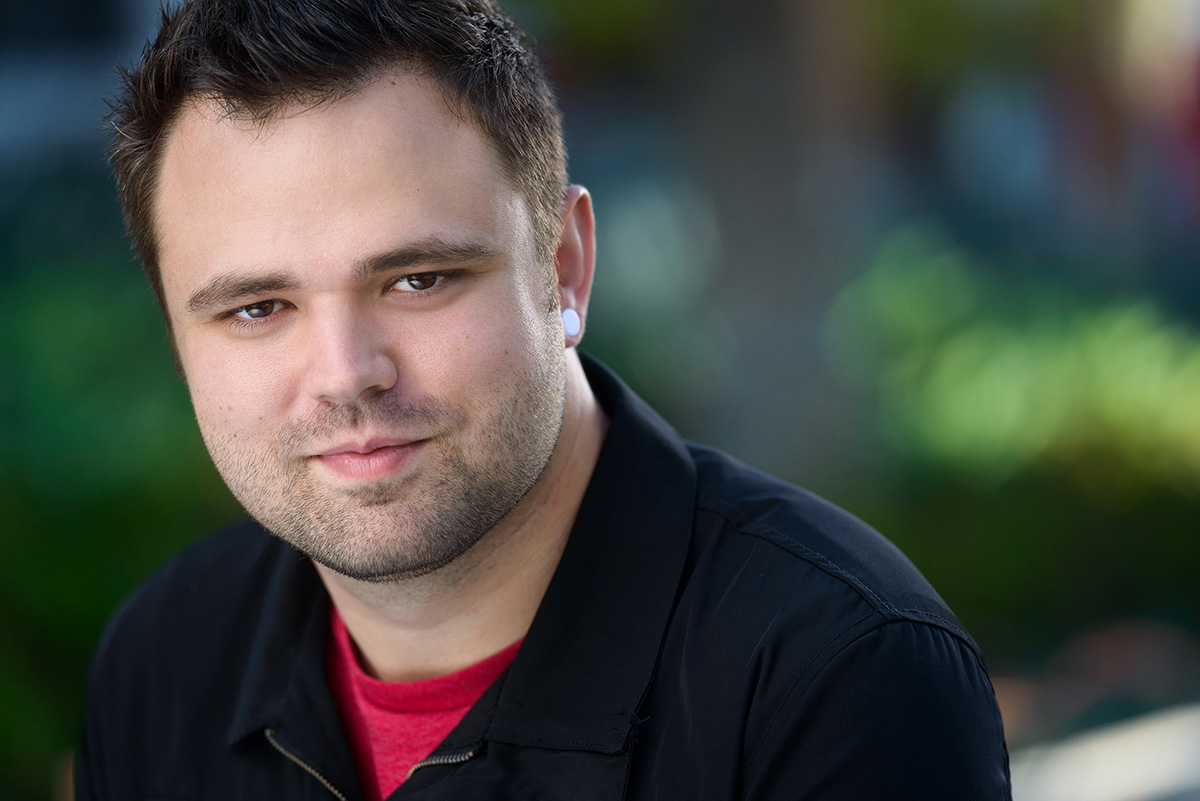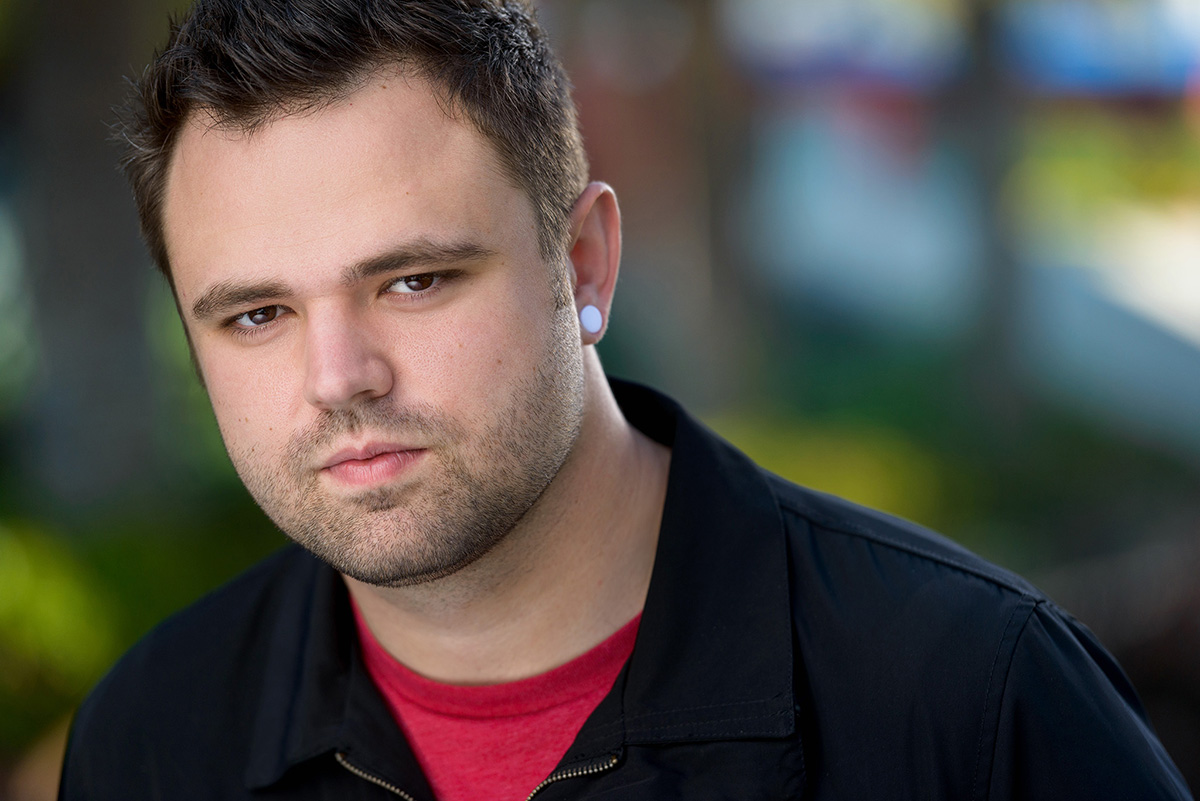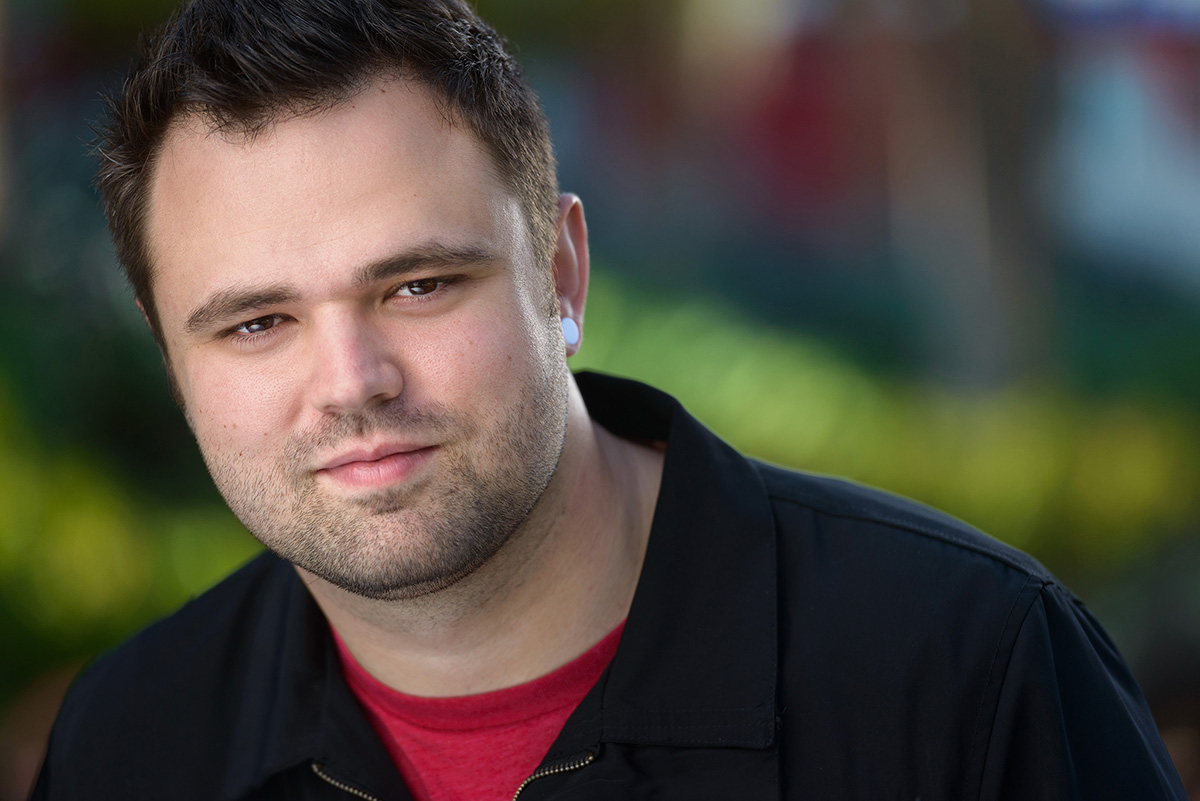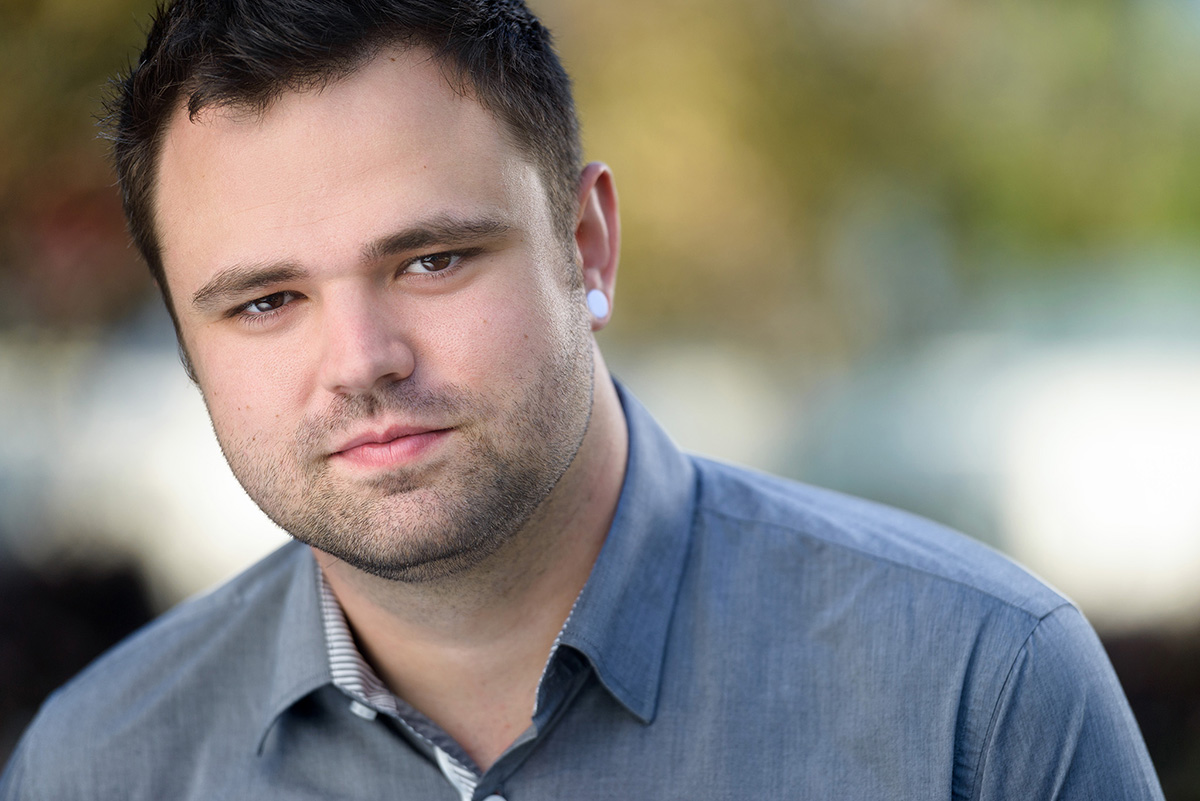 Learning Through It All
Perhaps the most important thing of this experience was all the learning I gain from it. Both Dani Diamond and Dylan Patrick are exceptional photographers in their markets, and being able to see them direct me, and shape me into this photogenic guy. The whole experience showed me how they directed their subjects, and taught me how I could better improve my experience with my clients as well. Aside from that, it was incredible to get that feeling of excitement that my clients often would get and I wouldn't entirely understand.
So my advice to you. If you're a photographer, hire other photographers. In order to show your appreciation to the industry, you need to do your part and work with the industry. Not only will you learn a wealth of information on how others do their work, but it'll make you a better photographer as well.
SO HOW MUCH DO I CARE ABOUT HEADSHOT PHOTOGRAPHY?
Enough that I flew to from coast to coast to get headshots from two of my favorite photographers.
Feel free to tell me your favorites of these headshots in the comments below.
For more info on MY headshot photography, you're able to go to my headshot information page.
Display comments (1)